The holiday season is coming soon! One thing I do to make my holiday season less stressful is to start early. Easier said then done…I know! Starting even a month early allows you time to strategize and maximize your shopping power. As much as we may like going to the mall, and browsing through stores, its just too hectic during the holiday season. Plus, who really has the time between holiday decorating, office parties, and coordinating holiday meals. We recommend that you brainstorm your ideas for self-care gifts early on and get your holiday shopping done before the holiday rush, so you don't have to scramble at the last moment to find something.
Here are a few tips that I utilize year after year that might help you get through this holiday season.
Start early and plan!

Save gas and shop online!

Create a budget and stick to the budget.

Make a list of gift recipients.

Shop for local unique gifts.

Look for handmade gifts that can be personalized.

When in doubt gift cards are always a plus!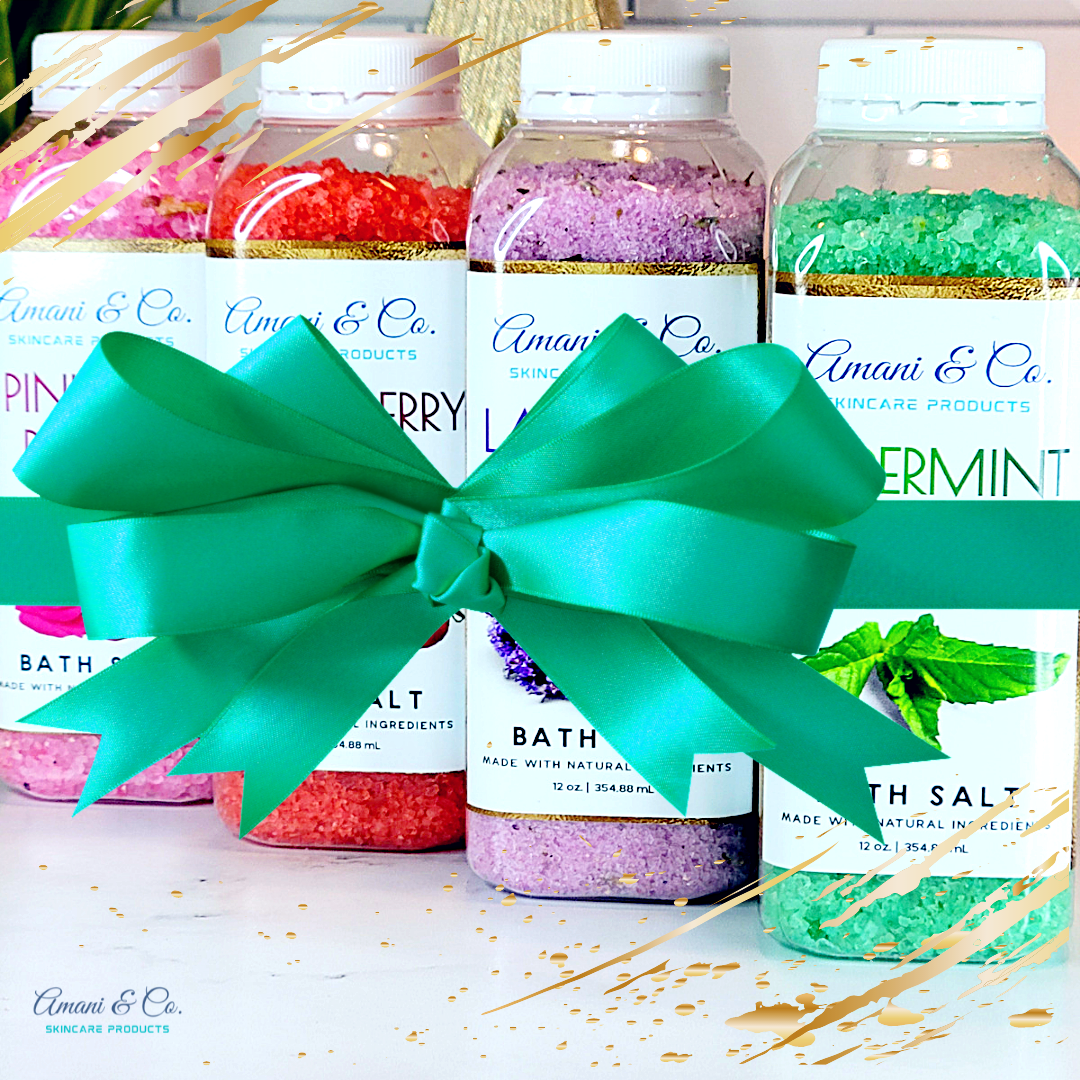 If you're like most people, you feel like your fresh are out of ideas. This is where Amani is here to save the day. Give them the gift that keeps on giving and made with love. Our skincare products are made to nourish the skin. Our products provide a blissful experience, while creating a Zen type of mood!
Whipped Shea Body Butter Collection
Natural Sugar Scrub Collection
Luxurious Handmade Shea Butter Soap
Designer Inspired Fragrance Oils
Relaxing Bath Salts
Whether you're wrapping presents for a mom, a friend, a bath lover, or someone who loves self-care, Amani & Co. is here for you!
ABOUT US
We started our product line because we know how time-consuming and expensive it is to find and buy beautiful, quality products that would last. We decided to launch our online store and focus mainly on product quality and sustainability. We're glad that you found us, and hope you'll enjoy our products as we do!